Wynonna Earp is an ongoing Canadian, supernatural western television series based on a comic series by Beau Smith of the same name. The show follows Wynonna Earp, a descendant of lawman Wyatt Earp, as she tries to rid her hometown of Revenants, revivals of the criminals who were originally killed by Wyatt Earp. As per a curse on the Earp family, Revenants try to gain vengeance by killing oldest living Earp descendant. The only way to break the curse is to kill all 77 Revenants using the Peacemaker, Wyatt Earp's original gun. However, all Revenants are revived once the oldest descendant turns 27. Wynonna, who turns 27 at the beginning of the show, aims to end the curse with the help of her sister Waverly and special agent Dolls.

Season 1: 13 Episodes, Premiered 1 April 2016.
Season 2: 13 Episodes, Premiered 9 June 2017.
Season 3: 12 Episodes, Premiered 20 July 2018.
Season 4: 10 Episodes, Premieres 2019 (tentative).
The
Wynonna Earp
Wiki is dedicated to becoming an online resource for the series, Wynonna Earp. We aim to provide information on the characters, episodes, relationships and all aspects of the series. The wiki is open to all contributors. Please ensure you read our
Introduction
and
Layout
guides prior to editing.
Home to
202
articles and
1,201
files.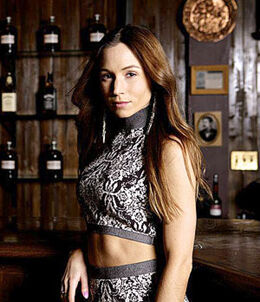 Name
Waverly Earp
Bio
Waverly Earp is the youngest Earp sister. She lost her father when she was six. Her mother walked out sometime before that. She witnessed Wynonna shooting him accidentally while trying to protect her family from The Seven and witnessed Willa's abduction
Who is your favorite character?
Loading RSS data...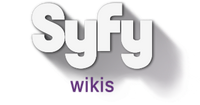 Community content is available under
CC-BY-SA
unless otherwise noted.